If you are experiencing problems with the registration form, please read on.

We know it's sometimes hard to finish the product in time, so to make things a bit easier, we have delayed the film submission deadline with one week.

We are pleased to announce our 2017 collaboration with Tromsø based The Nordic Youth Film Festival (NUFF).
We are proud to present this years festival poster.
The new Nordic behemoth Amandus - Lillehammer International Student Film Festival proudly presents Eskil Vogt as head of jury in first ever student film competition
We are proud to present our new logo.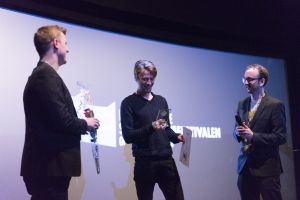 The submission form for the festival is now open. You can submit a film to the main competition until February 1st.

As a result of the merging between the national film festival for youth in Norway, the Amandus film festival, and ...