With a festival pass or a daily pass, you can register freely to this event when logged in with correct user.
Saturday

24. March
19:30 - 21:30
Lillehammer kino sal 1
The small city of Lafors is trying to attract the German low cost chain "Superbilly". In an attempt at municipal branding, local youth are asked to create films about their home town. But not everything goes as planned.
A charming and thoughtprovoking film about belonging and community. And to be a part of a bigger world.
The film won the Dragon Award at Göteborg International Film Festival in 2018.
The film will be screened with English subtitles.
Vi er heldige å få en tidlig førpremiere på Gabriela Pichlers prisbelønte film Amatører under Amandusfestivalen.
Films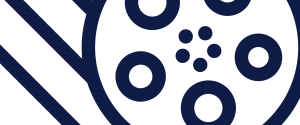 Amateurs (2018)
Regissør: Gabriela Pichler
Varighet: 1 hour 42 min.