This event requires registration. Participants with festival pass or daily pass can access the registration here. Buy festival pass.
Thursday

11. April
13:30 - 16:30
Lillehammer kino sal 1
See the masterful VOX LUX and join the discussion afterwards with film critic Lars Ole Kristiansen.
When tragedy hits sisters Celeste (Natalie Portman) and Eleanor (Stacy Martin), their immediate reaction is to write a song so moving and captivating that it grabs the attention of an audience far outside their immediate circle. One of them is an ambitious music manager (Jude Law) and soon the girls find themselves in the center of everyone's attention. While Eleanor prefers a more withdrawn role, Celeste is unreservedly attracted to celebrity life and its many temptations. She quickly learns, however, that her dream comes at a cost. Not only does she have to sacrifice her own private life, she must also keep a running battle to maintain her dignity.
VOX LUX is Brady Corbet's gripping story of a pop star coping with the brightest of spotlights. Simultaneously, Corbet manages to challenge today's increasingly blurred lines between the private and the public. In VOX LUX hardly anyone knows the difference between tragedy and entertainment.
Films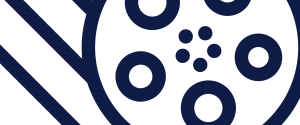 Vox Lux (2018)
Regissør: Brady Corbet
Varighet: 2 hours 4 min.