With a festival pass or a daily pass, you can register freely to this event when logged in with correct user.
Saturday

24. March
17:30 - 19:00
Lillehammer kino sal 1
Søsknene Eydís og Kari er bare 5 og 6 år når foreldrenes ekteskap slår sprekker. Moren sender dem til en sommerleir på et fjerntliggende barnehjem med beskjed at de må være modige. Barna tror hele tiden at oppholdet deres vil være kortvarig, men de blir stadig mer usikre og skuffet når moren ikke dukker opp. Eydis tar vare på lillebroren, Kari, og beskytter ham mot de strenge og utrygge voksne ved barnehjemmet der lek så å si er forbudt. Med sin sterke vilje og glede over livet overvinner Eydis og broren enhver hindring med fantasi og mot. (Filmweb)
Norwegian subtitles
Films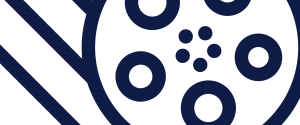 Sommerbarn (2017)
Regissør: Guðrún Ragnarsdóttir
Varighet: 1 hour 24 min.