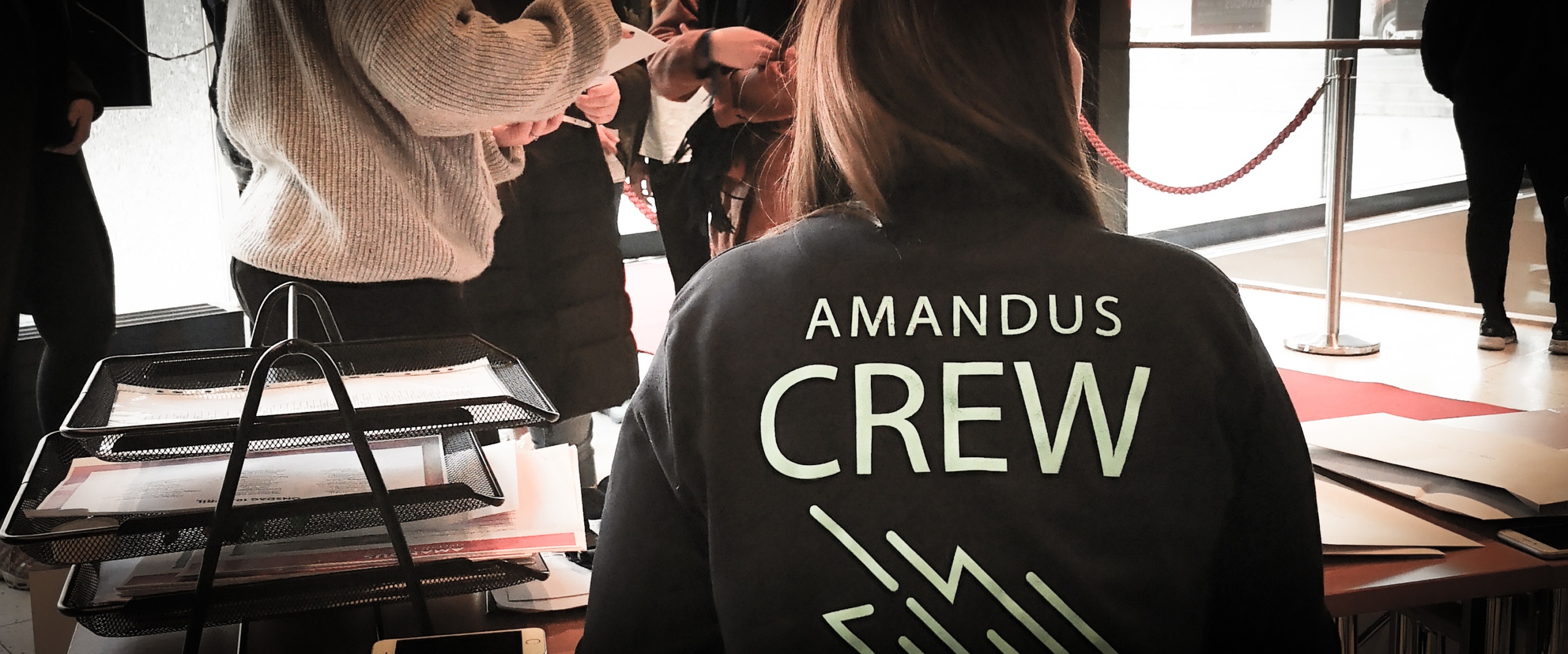 Volunteering
Do you want to be a volunteer at the festival? Send us an application here.
We would love to hear from anyone who want's experience with working for a big festival for youth and young filmmakers.
Volunteering at Amandus can consist of many different jobs, like ticket control, informational work, catering, technical work etc.
Volunteers gets free access to all our program, plus food while working.
Please fill in the form below, and we'll be in touch.